Contouring and Volumising
Out with the gaunt and tight, in with the plump and juicy. Skin tightness, previously the holy grail of old-style face lift surgery (think Joan Rivers), is no longer regarded as the essence of youth. Now, medical studies have shown that the true perception of beauty lies in face shape. In other words, beautiful faces are heart shaped or Y shaped – widest at the cheekbones, and plump and juicy, like peaches.
Liz Hurley Highlights the beauty of a heart shaped face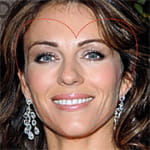 Liz Hurley
At birth, cheek fat is high and tight on the face, but as the decades go by facial fat is lost and that which does remain, starts to slowly slide down, deepening the nasolabial folds (Nose to mouth lines). Subdermal Fillers e.g. Voluma and Restylane SubQ can be used to restore the former plumpness to the cheeks creating a more youthful appearance. In addition, this volume restoration creates a lifting effect of the lower face reducing the lines around the mouth and the appearance of jowls.
Cheek Augmentation
with Juvederm ULTRA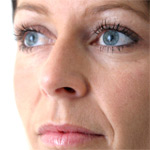 Before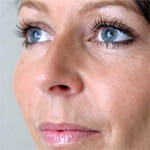 After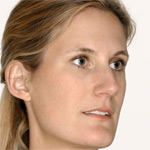 Before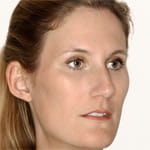 After
Cheek Augmentation
with Restylane SubQ
Cheek Augmentation
with Radiesse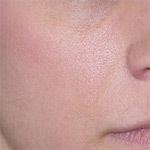 Before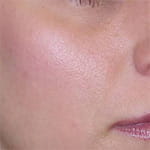 After
Cheek Lines and Wrinkles
The loss of facial fat and fullness from the cheeks together with thinning of the skin, sun exposure and a lifetime of smiling, laughing and other expressions, further results in ageing cheek lines. Specialised use of Botox® in the cheeks can also soften cheek wrinkles and fillers injected into the nose to mouth lines can lift these folds.